We finished our Save the Dates and here's our finished project!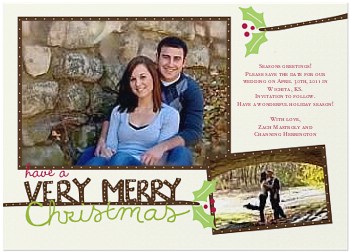 We absolutely LOVE them and I can't wait to get them sent out. I really liked the design because we didn't want them to be too bright and scream Christmas since we are doubling them as Christmas Cards and Save the Dates . I absolutely love Christmas but we wanted them to be something people could leave hanging on their fridges even after the holidays are over and not look way out of place.
What do you guys think?